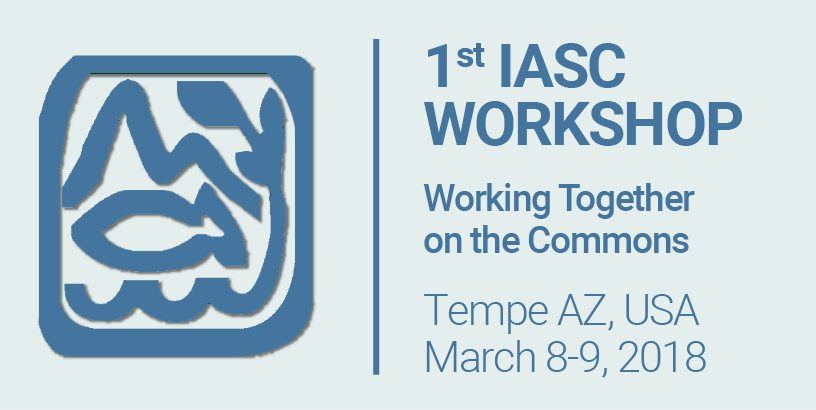 This workshop will focus on the use of multiple methods to study collective action and the commons. The workshop is organized around working groups and will be hosted by Arizona State University in Tempe, Arizona (USA).
The event will take place and will be held on March 8-9, 2018, with a pre-workshop tutorial on the day before the workshop (March 7).
Attendance to this workshop is free of charge, but IASC-membership is required. Not a member yet? You can sign up immediately here via this link.
Please note that this workshop has a maximum of 50 participants, based on a first come first served basis.
March 7
Pre-workshop tutorial: Introduction to Agent-Based Modeling
Marco Janssen  – Arizona State University
Please note that the pre-workshop tutorial has reached its maximum capacity and no applications can be accepted anymore.
Applying for the workshop itself (March 8-9) is however still possible.
March 8-9: Work groups (download pdf)